T-Shirt for your Time?
Try Expedited WAF. Get a Free Tee.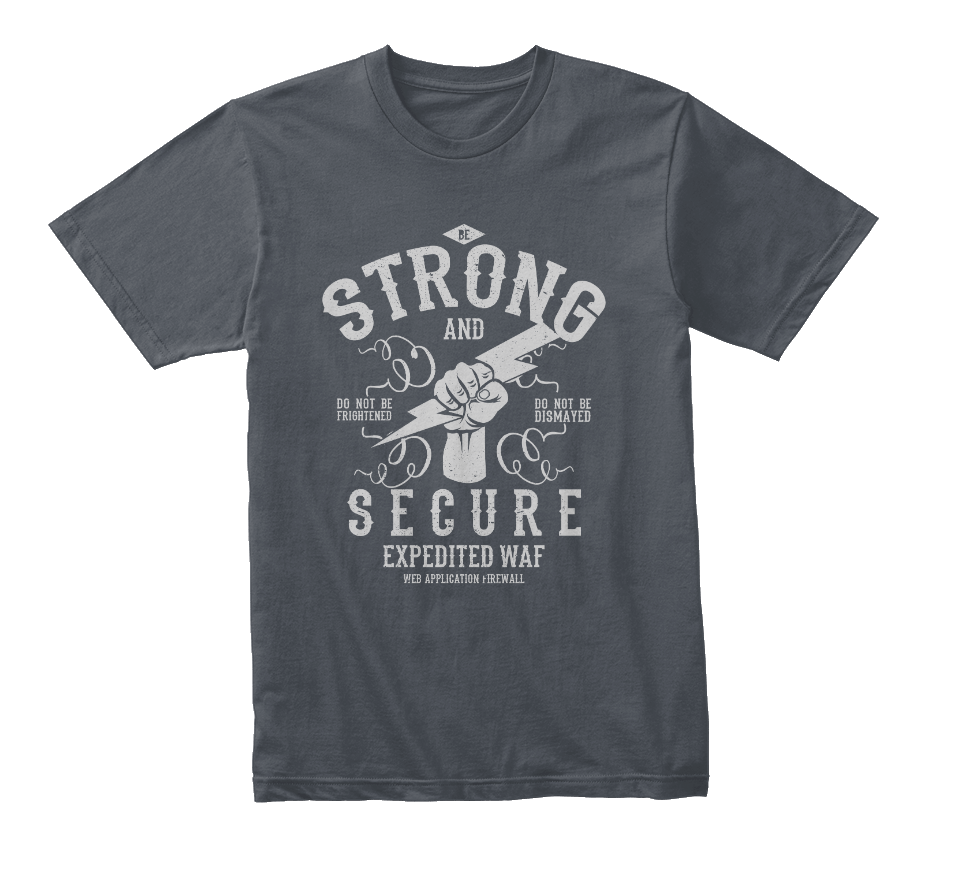 You'll Look Better Secured
Help us make every website Strong and Secure by wearing our T-Shirt.
While the soft, smooth fabric used in our American Apparel printed T-Shirt is unlikely to stop web attacks, malicious bots, or other Internet weirdness; Expedited WAF will.
1.

Get to know Expedited WAF

OPTION 1: Install on Heroku

Search for 'Expedited WAF' from the 'Resources' page of your Heroku app, or add us from our Heroku Elements page at:

https://elements.heroku.com/addons/expeditedwaf

OPTION 2: Book A Demo

Take 30 minutes and find out exactly how a WAF will protect your apps, what it takes to get started and get answers to any questions you might have.

Book A Demo

2.

Give it a Week

Over the next 7 days enjoy the security and peace of mind that comes with Expedited WAF deflecting attacks, probes and bots before they can touch your Heroku app.

3.

Let Us Know Where to Ship

Email support@expeditedsecurity.com with your T-Shirt Size, Mailing Address (US/Canada only) and the most interesting threat found by Expedited WAF and we'll ship your shirt in a few business days.